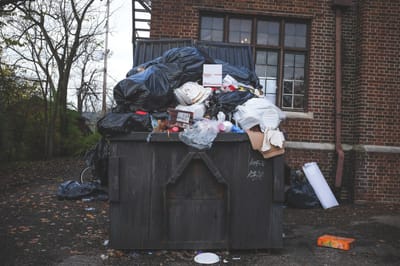 Looking for a yard waste removal company that you can trust? Look no further than Joexai Junk Removal LLC! We are your local experts in Goldsboro, NC when it comes to removing yard waste. We have the experience and expertise to get the job done right, and we will work diligently to ensure that your property is clean and free of debris.
Contact us today
to schedule a free estimate!
Joexai Junk Removal LLC provides residents of Goldsboro, NC with reliable and affordable yard waste removal services. We understand that dealing with yard waste can be a hassle, which is why we offer a variety of options to make the process as easy as possible for our customers.
Don't let your yard waste get out of control - call Joexai Junk Removal LLC today at
(908) 404-2273
!

Joexai Junk Removal LLC is a local junk removal company that has been serving the Goldsboro, NC area for over 30 years. We are experts in Junk Removal and can help you with all your Junk Removal needs. We offer a wide range of services including:
-
Junk Removal
-
Appliance Removal
-
Construction Debris Removal
-
Garage Clean Out
-
Shed Cleanout
-
Furniture Removal
-
Estate Clean Out
-
Foreclosed Property Clean Out
-House Cleanout
-Mattress Removal
-E-Waste
-General Junk Removal
-Office Cleanouts
We are dedicated to providing our customers with the best possible service and will work with you to find a solution that fits your needs and budget.
Contact us today
to learn more about our services or to schedule a free consultation.